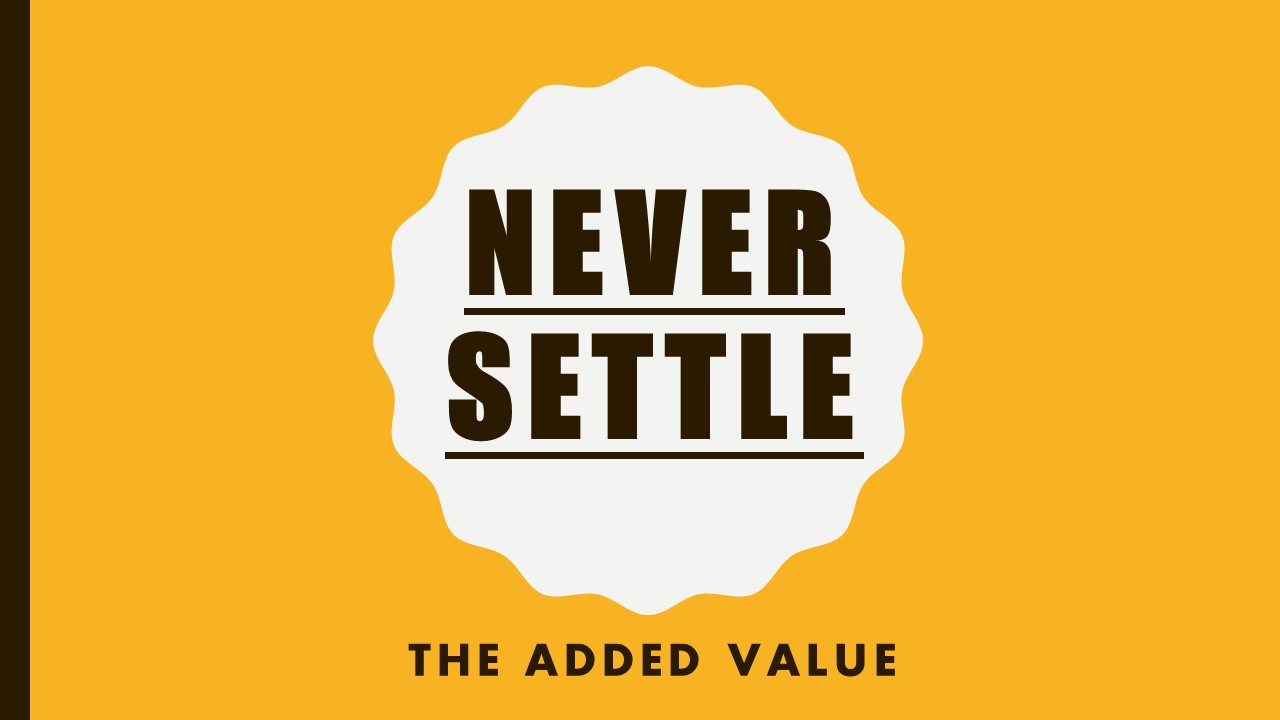 It is Monday the new CEO has some announcements to make: from now on things will be changing. He used his first 30 days to analyze processes and decided to go back to the drawing table. Today he is presenting a fine tuned strategy aligned with the company's core values. Your job to implement and pay it forward. You know it will impact headcount and some tough decisions have to be made. Frustrating… Yes, however this is the time to show your leadership skills. After a period of some resistance the effects are visible: profit growth.
An ideal scenario…. Most of us managers recognize this or at least recognize the hunger for change when a new leader comes in. It almost seems like a cycle. We need change therefore we need a fresh wind or we hire business consultants to tell us how to change. Now this article is not about that process it is about the questions: Why do we need an external party to change? What can we do as (senior) managers?
An easy answer on the first question would be: tunnel vision. What causes that tunnel vision? I think it starts with success followed by organic growth. We have always done things this way so why should we change a winning team? Well… because that winning team might not be getting the best out of it over time! Think about it: your company grows, more work so extend the team. Maybe there is a need to increase inventory let's increase. Then a new financial year starts… budgets are set on historical data… suddenly overtime budgets are doubled, sales has increased but profit did not grow that fast… But everyone is happy because the market was tough based on comments from Marketing and Sales (which will earn a bonus when budgets are met… maybe a bit self-protection in order to decrease forecasts and EBITDA budgets?) Then Operations needs more headcount because it is so busy (based on the front line managers which have no interest in headcount deduction because who will do the work?) The company has evolved processes in place and has been executing this for many years.
Every now and then a new recruit comes in. Starts very enthusiastic seeing thing from a different angle but not empowered to make changes or not in the position to make changes. Soon to be 'infected' by the current team to 'just follow' procedures, do what everybody else does. The line manager appreciates his observations but he wants the new recruit to focus on the daily tasks. We talk about the ideas later on.
The environment is changing: markets, people, technology etc. And we are all so busy with our daily operations and getting things done that we tend to forget about how we can make processes more lean which can massively impact quality of service, speed and even costs. What happens when we do not react to a changing environment? Bankruptcy? That's the moment a business consultant comes in.
And it happens to the biggest companies in the world (Nokia, Kodak i.e) so what can you do?
Stop! Think! Stop for a while, step out of the daily operations. Make space in your calendar, let's say on a monthly basis. Review a process. Critically analyze the flow. Are all steps needed? Are there crucial failure points? Are there technological solutions to replace manual activities?
Team work: You should not do things alone. You should create an environment in which people are encouraged to improve work flows. Empowerment is key.
Return on People: The above can only be achieved by hiring the right people. Please do not save on recruitment and hire only the best people. Which comes with a price but hiring the wrong people will cost you more. Don't we use value for money when we buy something? Well look at your team this way: what is the value of the team?
Development: Looks like an easy one and we speak about it during the recruitment process, annual reviews and maybe over Christmas with our better half but how many of you actually put effort in developing the individual team members? Will you provide the tools (i.e. time, courses) and do you monitor progress? How do you challenge your team? Do they need to think on their own or do they follow what you say?
Network: There will be times you need others to support your change so it is really important that you have identified the key stakeholders and start connecting with them. I mean not only talking business, small talk pay interest. Get to know them. Build up goodwill. You might not directly need them now but you will in the future. Don't misuse them be friendly or at least diplomatic.
Believe me it sounds all so simple but change is far from simple. To start planning some time in your busy schedule might already be a hassle. But wait… why are you so busy? How lean is your schedule?
About the writer: Frank Maail is an international business manager specialized in Theme Parks, Attractions and the Sports industry. Having worked for multinationals like Merlin Entertainments (world's second largest entertainment company as Head of Commercial – Europe, General Manager, Theme Park Operations Manager) and Parques Reunidos (Head of Retail) across 2 continents (Europe and Asia) and 4 different countries (Singapore, Malaysia, Germany and The Netherlands) for over 8 years. Frank has developed himself as an all-round senior manager increasing financial as well as non-financial KPI's for each business he has worked for. Never settling as he is currently following an MBA.
About the article: I got inspired by one of the MBA modules from Henley Business School. Recently I have reviewed our Customer Service process and identified ways to cut the process short, creating valuable time for the company and increasing the speed of service which directly impact satisfaction.
The purpose of the writing is to inspire you to look at your own company and start thinking about how you can increase value for your organization.